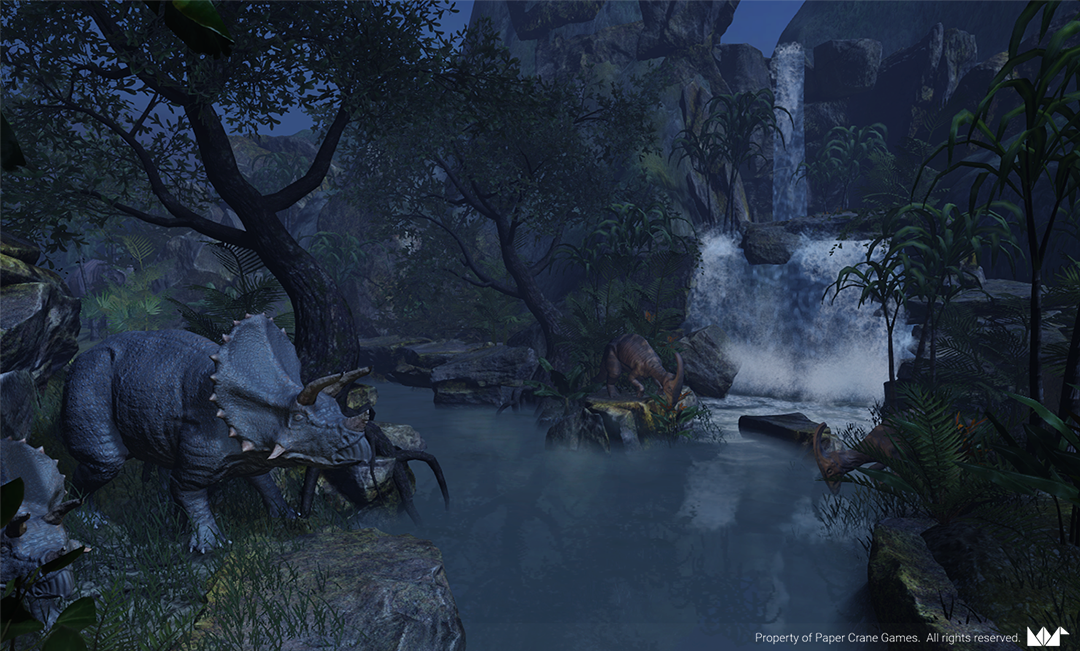 Today we are shining a spotlight on our exhibitors, Paper Crane Games and their Oculus Rift experience, "Explorers Inc: The Lost Island".
Explore a mysterious tropical island alongside a team of scientists in this first-person, adventure game. Search larger-than-life environments such as ancient temples and dense jungles. Solve puzzles using intuitive controls specifically made for VR. Interact with creatures both real and fictional. From beautiful tropical birds to giant dinosaurs, get up close and personal thanks to VR.
"Explorers Inc: The Lost Island" is an intuitive and accessible experience designed to be a great entry point to virtual reality. Every aspect from navigation, controls, gameplay, art direction, and UI is geared towards creating a comfortable and enjoyable virtual reality experience. Created by a team of game industry veterans, the audiovisual experience of "Explorers Inc: The Lost Island" is of AAA quality and optimized to run at a blazing fast frame rate. With "Explorers Inc: The Lost Island" players will get the opportunity to interact with legendary creatures and explore larger than life environments.
Get your CVR tickets and be sure to try "Explorers Inc: The Lost Island"!
ABOUT PAPER CRANE GAMES
Paper Crane Games is a Los Angeles based independent game studio creating content for virtual reality platforms. The company was founded January 2015 by industry veterans Giancarlo Surla, Andy Marchal, and Robert Espinoza. Learn more about their studio here.